QQI Level 6 - Leadership Programme for Nursing Homes (6N2191) - Minor Award
Is this Leadership Development Programme for you?
Are you working in a nursing home or care home environment? 
Do you want to progress your career to a leadership role?
Do you want to become a certified nurse manager?
Have you been promoted to a position that involves managing an organisation, people or teams in a nursing home or care home environment? 
Do you own a nursing home and want to ensure your facility and teams are compliant with new management requirements? 
Funding through LHP Skillnet is now available for this programme.
Course Overview
This Leadership and Management Programme for Nursing Homes leads to a Level 6 Component Award on the National Framework of Qualification www.nfq.ie. 
The aim of this QQI Level 6 Accredited Management and Leadership Programme is to is to facilitate your learning in a supportive environment and is tailored to address the particular challenges of leading people and organisations in the nursing home sector. This programme offers practical approaches to applying management principles that will facilitate you to manage and support your teams. Our expert trainer, Barry Kavanagh, has a deep knowledge of the nursing home sector and the specific challenges that you face in your working day and beyond.  
This QQI Level 6 programme runs over five days and will help you understand and deliver best practice management in your nursing home or care home facility. 
This programme is for all nursing home staff who are in a leadership or management role including nursing home owners, clinical nurse managers, directors of nursing, team leaders in non-clinical roles and care staff who are responsible for managing others. 
Our priority is to provide you with the key management and leadership skills that help you to build a high-quality team that delivers excellent care for residents and their families.
We run our Nursing Home courses in Dublin, Galway and Athlone.
About the Course

Testimonials 
'The programme  facilitator;  Barry Kavanagh delivered the modules in a very interactive, person centered, knowledgeable and practical style, bridging the theory practice gap with relevant examples, case studies and skill practice'  
-Finola Bell, Firstcare Ireland
'I completed the Harvest Nursing Home Management Programme. I found it extremely helpful to me. I am more empowered and more confident in dealing with staff and other issues that arise.' 
-Anne Costello, Tara Care Centre
About Course Tutor Barry Kavanagh 
This programme is facilitated by Barry Kavanagh who has been providing learning solutions and training for over 30 years.
Barry has completed extensive work in the Nursing Home sector in the last eight years in areas such as in management development and HR management. Some of Barry's Nursing Home clients include FirstCare, Hamilton Park, Our Lady's Manor, Brymore House and Nazareth House. 
Barry also works with organisations, teams and individuals as a professional coach and trainer. He specialises in the development of soft skills for participants who want to improve their skills in the areas of management, communication, customer service and sales. Barry's style is engaging, supportive, charismatic and pragmatic.
Module Overview 
This programme will include these modules: 
Module 1:  Introduction to Management and Leadership
Module 2:  Client Focused Communication Skills
Module 3:  Building 'Client Friendly' Teams and Conflict Management
Module 4:  Strategic Management
Module 5:  HR & Employment Law (Online Virtual Classroom)
Module 6:  Coaching Continuous Improvement
Course Outcomes
At the end of this Nursing Home management and leadership course you will be able to:
Adapt your management style and practices to provide a service that complies with the national quality standards for residential care settings for older people

Provide proper governance within a well organised care setting

Develop management skills and practices that create high quality teams, inspiring them to deliver excellent person-centred care for residents

Influence others through clear and effective communication with residents, relatives and staff

Productively and constructively identify and resolve issues affecting the needs of residents

Coach and motivate team members to deliver high quality professional care which meets the changing needs of residents

Develop effective staff management systems and procedures for recruitment, induction, training and performance management

Empower staff and increase their sense of responsibility and accountability by delegating appropriately

Describe the key elements of employment law legislation and how it relates to the nursing home sector and your personal practice
Course Details
Course

Dates

15th; 22nd; 29th January; 5th and 12th February

Time

09:00 - 17:00

Duration

5 days & 2 one hour online virtual classrooms

Location

Dublin

Accreditation

QQI Level 6 Leadership Minor Award (6N2191)

Price
Calendar & Booking
Register Interest
Download Brochure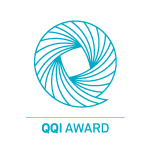 Funding through LHP Skillnet is now available for this programme.
Please call us on 014974622 to discuss funding options & group discounts.