We are proud to partner with the organisations below.
Our accrediting bodies include: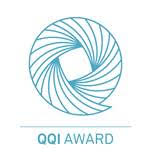 QQI (Quality and Qualifications Ireland) is a state agency responsible for maintaining the ten-level NFQ (National Framework of Qualifications).
Harvest is an accredited QQI centre since 2007. 
We run a wide range of qualifications on Levels 5 and 6 of the National Framework in areas such as Retail and Management Qualifications.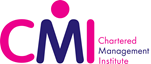 The Chartered Management Institute (CMI) is the only chartered professional body in the UK and Ireland dedicated to promoting the highest standards in management and leadership excellence. 
They have more than 86,000 members. Harvest has been a CMI accredited centre since 2006 and we offer both Certificates and Diplomas in Management through the CMI.

Insights is a global organisation who offer a suite of personal development tools including Insights Discovery. We are accredited practitioners and have been offering Insights Discovery as an integrated solution on our learning experiences since 2013. 
This psychometric profiling tool based on Jungian psychology brings a fresh and dynamic edge to our learning experiences. We are passionate about the value and impact that Insights Discovery brings to our client solutions.
We work with these companies to deliver innovative, end to end learning solutions to our clients.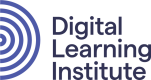 Harvest is partnering with the Digital Learning Institute to help our clients upskill in the area of Digital Learning Design with globally recognised, industry approved and university accredited courses.

Learn Skills is an innovative learning solutions provider specialising in the design and delivery of bespoke Learning Management Systems for organisations. We partner with Learn Skills to offer our clients support, advice and technical input in the setup and design of a Learning Management System.

EI Design are the world's leading eAuthoring company and develop over 500 hours of eLearning content every year. EI Design assists us in the development of high-end digital learning content for our clients in areas such as performance support tools, micro learning resources, scenario based learning resources and game based learning.

Trinsights Ltd. is a learning transfer software specialist organisation founded by Dr Paul Donovan. Trinsights innovated and developed The STAR Evaluation and Transfer Report, a unique web based tool that maximises learning transfer from training programmes back into impact in the organisation.  This cutting edge technology provides an easy to use, quick, secure and accurate tool to analyse training data. The STAR Evaluation and Transfer Report is a comprehensive report that describes the key evaluation outcomes of your training investment and identifies the transfer factors that lead to these outcomes. Our partnership with Trinsights ensures that you get the expertise and support that is required to make effective decisions in terms of your learning and development choices and strategies in the future, based on accurate and robust evaluation data.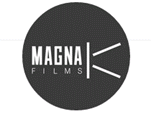 Magma Films specialises in the production and development of video based learning content. Harvest partner with Magma to develop leading edge video content for on-demand learning. 
This includes interactive videos and animated video for mobile learning.
We are members of these organisations:

The Irish Institute of Training and Development (IITD) is the non-profit professional body representing over 1500 members working across business and industry sectors. 
We work closely with them to support their mission to inspire excellence in practice to develop individuals and organisations to reach their full potential. 
Harvest sponsor the annual IITD National Training Awards including a special award in honour of our friend and founder Pearse Walsh.  
Nicola O'Neill, Harvest Managing Director is a former President of the IITD, having served two terms between 2014 and 2018.

The Executive Institute (former The Sales Institute) is a cross-industry professional membership organisation for business leaders who seek to improve how they acquire, retain and engage customers. 
The Executive Institute members are drawn from some of the best-known commercial organisations and third level educational establishments based in Ireland. 
The Executive Institute promote excellence in organisational leadership/management and commercial strategy by hosting networking forums, events and benchmarking exercises that provide insight into the emerging trends and technologies that are changing the face of B2B and B2C customer engagement.
Harvest team members are regular speakers and facilitators at The Executive Institute events around Ireland.

The Learnovate Centre is an industry-led centre of excellence for innovation and research in learning technologies. 
Harvest have been a member of Learnovate since 2015 which allows us to access cutting edge research and development in the field of learning technology.