Our accrediting bodies include:

Insights is a global organisation who offer a suite of personal development tools including Insights Discovery. We are accredited practitioners and have been offering Insights Discovery as an integrated solution on our learning experiences since 2013. 
This psychometric profiling tool based on Jungian psychology brings a fresh and dynamic edge to our learning experiences. We are passionate about the value and impact that Insights Discovery brings to our client solutions.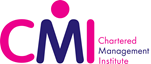 The Chartered Management Institute (CMI) is the only chartered professional body in the UK and Ireland dedicated to promoting the highest standards in management and leadership excellence. 
They have more than 86,000 members. Harvest has been a CMI accredited centre since 2006 and we offer both Certificates and Diplomas in Management through the CMI.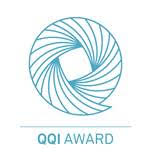 QQI (Quality and Qualifications Ireland) is a state agency responsible for maintaining the ten-level NFQ (National Framework of Qualifications).
Harvest is an accredited QQI centre since 2007. 
We run a wide range of qualifications on Levels 5 and 6 of the National Framework in areas such as Retail and Management Qualifications.