We work with these companies to deliver innovative, end to end learning solutions to our clients.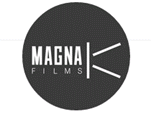 Magma Films specialises in the production and development of video based learning content. Harvest partner with Magma to develop leading edge video content for on-demand learning. 
This includes interactive videos and animated video for mobile learning.

Learn Skills is an innovative learning solutions provider specialising in the design and delivery of bespoke Learning Management Systems for organisations. We partner with Learn Skills to offer our clients support, advice and technical input in the setup and design of a Learning Management System.

Trinsights Ltd. is a learning transfer software specialist organisation founded by Dr Paul Donovan. Trinsights innovated and developed The STAR Evaluation and Transfer Report, a unique web based tool that maximises learning transfer from training programmes back into impact in the organisation.  This cutting edge technology provides an easy to use, quick, secure and accurate tool to analyse training data. The STAR Evaluation and Transfer Report is a comprehensive report that describes the key evaluation outcomes of your training investment and identifies the transfer factors that lead to these outcomes. Our partnership with Trinsights ensures that you get the expertise and support that is required to make effective decisions in terms of your learning and development choices and strategies in the future, based on accurate and robust evaluation data.

EI Design are the world's leading eAuthoring company and develop over 500 hours of eLearning content every year. EI Design assists us in the development of high-end digital learning content for our clients in areas such as performance support tools, micro learning resources, scenario based learning resources and game based learning.