Last week saw the launch of the first ever Advanced Digital Learning Design Programme! We kicked off with a two-day boot camp led by our Head of Technology and resident eLearning expert John Kilroy, right here in Dublin in the Digital Hub.
So let's get down to it - what does this programme cover?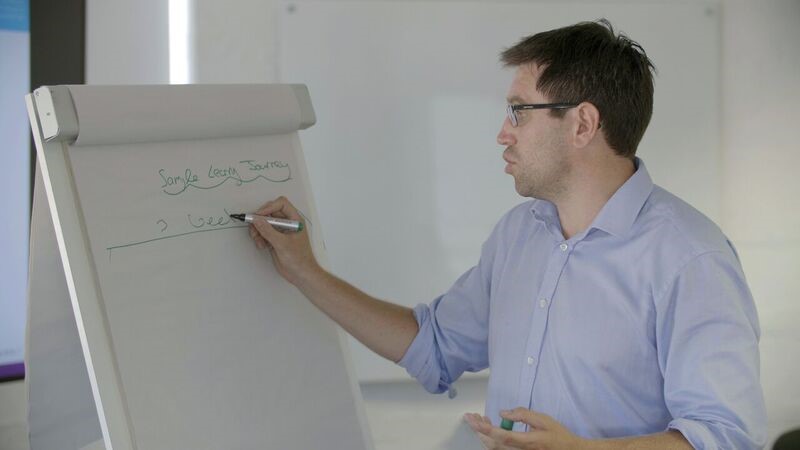 How to design and deliver innovative, end-to-end learning experiences using the very latest developments in learning technology
How to choose the most appropriate learning experience to meet your learners' development needs
Develop your instructional design skills for a wide range of learning experiences (including virtual reality, mobile learning, social learning and live virtual learning to name but a few!)
Broaden your knowledge of the practical application of emerging digital learning trends such as immersive learning and artificial intelligence
What does a learning experience look like?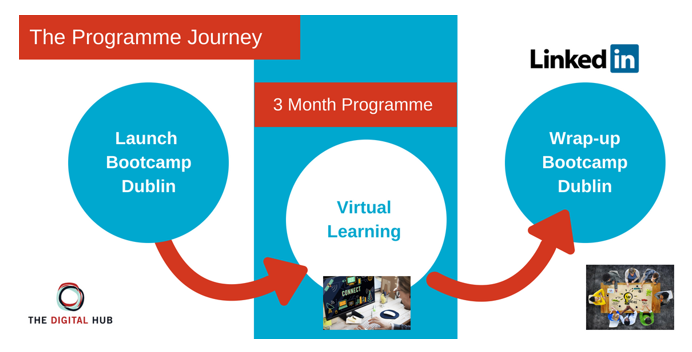 Course leader John Kilroy is one of the leading voices in the eLearning space and has over 15 years of experience in Learning & Development. The Advanced Programme is built around John's expertise and knowledge of new technology. This programme is a fantastic opportunity for any L&D professional looking to give themselves the skills to move forward in their career.
The programme is divided into 3 sections – the introductory 2-day launch boot camp, a series of virtual classrooms spread over the subsequent 2 months, and a 2-day finale boot camp to conclude the programme.
The launch boot camp features an instructional design recap, exploration of eLearning options, case study challenges, guest speakers and a virtual reality and augmented reality live session.
The virtual classrooms introduce social learning and live virtual learning sessions to the programme. It gives participants plenty of contact time with John as well as a chance to share their learnings with one another on Slack.
The finale boot camp offers eLearning tool training, visual & graphic design training, industry case studies and project presentations.
What happened on the launch boot camp last week?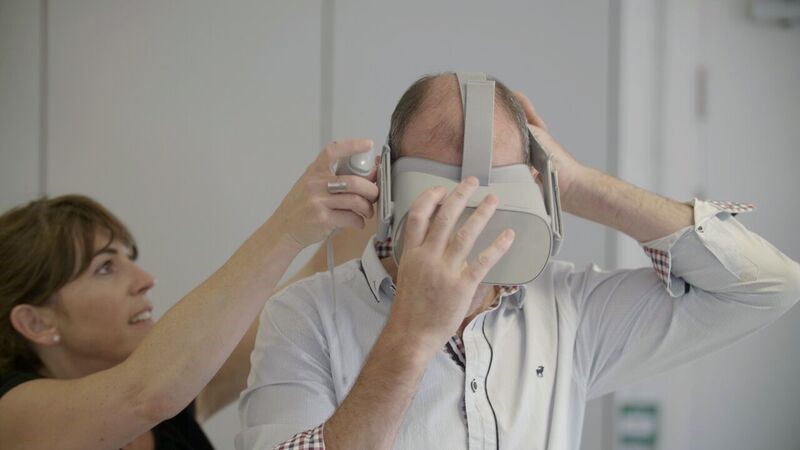 The boot camp featured a great line-up of industry expert guest speakers who were delighted to share their experiences and advice with course participants. L&D professionals who came looking for top tips certainly won't have been disappointed!
With new technology constantly changing what's possible in eLearning, the boot camp gave participants an opportunity to get to grips with the latest eLearning technology – starting with VR.
We believe L&D professional looking to implement virtual reality as a learning tool needs to try it first. That's why we were joined by Dr Celine Mullins and Camille Donegan of Adaptas Training during the programme's launch boot camp to give our participants a taste of VR learning!
Join us for the next Advanced Digital Learning Design Programme today

The next programme kicks off with a boot camp on 10th October 2018. Register today and join us for the next leading-edge eLearning experience.


 You can find out more about the Advanced Digital Learning Design Programme here.
 This article was written by Stefan Pereira - come and say hi on LinkedIn, Twitter or This email address is being protected from spambots. You need JavaScript enabled to view it..