Tuesday's Titles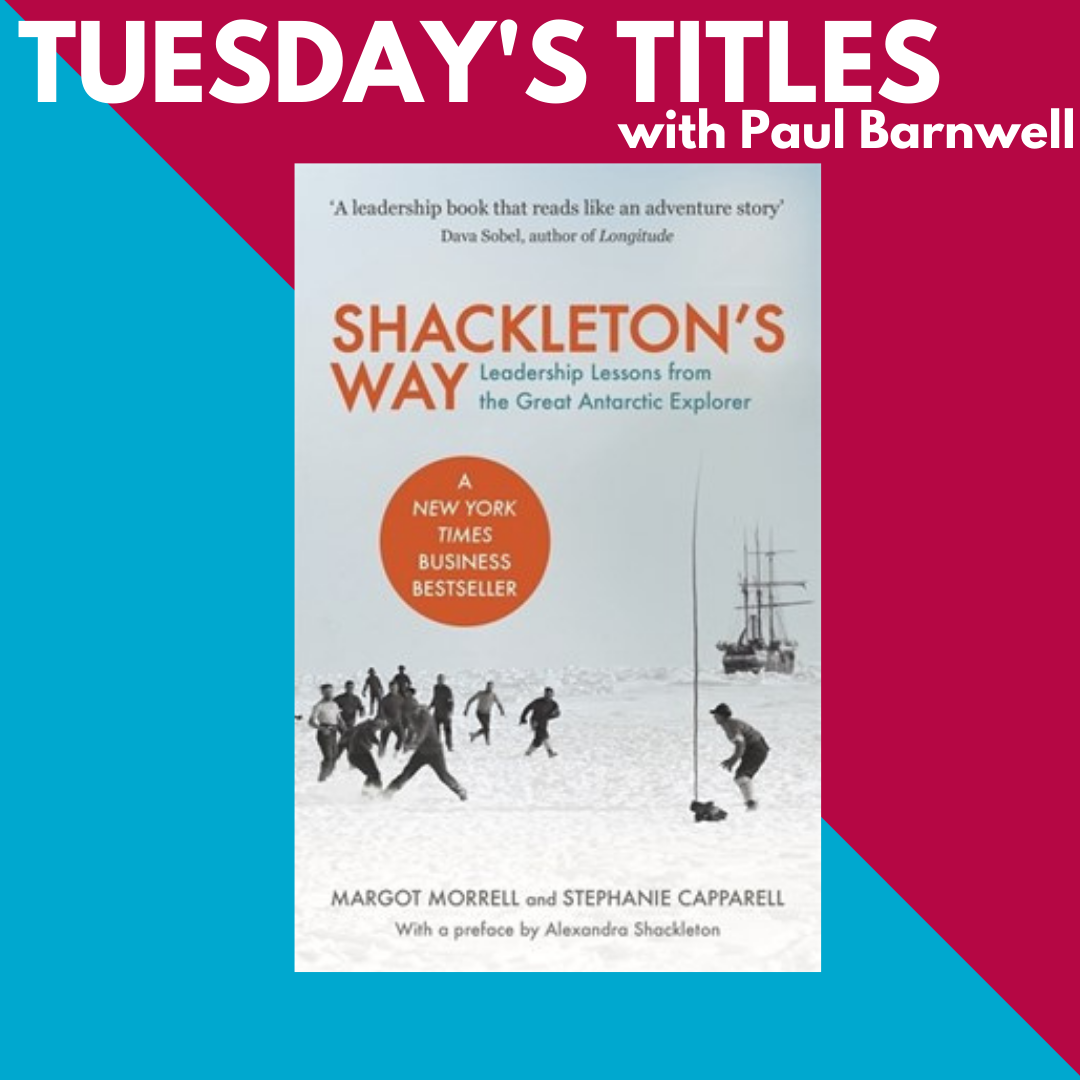 Shackleton's Way: Leadership Lessons from the Great Antarctic Explorer
"Sir Ernest Shackleton has been called 'the greatest leader that ever came on God's earth, bar none'"; amongst other extraordinary expeditionary feats, he saved the lives of the twenty-seven men stranded with him in the Antarctic for almost two years.
I have been a noted fan of Shackleton and the Endurance story and, consequently, a work colleague recommended that I read a book called Shackleton's Way: Leadership Lessons from the Great Antarctic (by Margot Morrell and Stephanie Capparell). I was impressed enough to read it twice but recently rooted it out for a third time because I think it particularly resonates in the environment created by the current pandemic. The Shackleton story is incredibly apt insofar as it demonstrates a titanic will to overcome almost impossible odds, and to stay motivated despite dire circumstances. However, it is also a story about great leadership: How to keep morale up, how to build teams, how to create organisational efficiency, and more. His actions have made him a model of great leadership and masterful crisis management.
Shackleton's Way: Leadership Lessons from the Great Antarctic combines a ripping true-to-life yarn with observations about Shackleton's leadership style and its relevance to the modern business world. I have captured below excerpts from the book that I especially liked:
Shackleton's philosophy: "Shackleton's strategy is the antithesis of the old command-and-control models. His brand of leadership instead values flexibility, teamwork, and individual triumph. It brings back some of the gentlemanliness and decorum of the past, but without the hidden agenda of an exclusionary inner circle. It's business with a human face."
Each chapter concludes by summarising the leadership lessons contained within. These include Shackleton's Way of:

Developing leadership skills
Organising a crew
Forging a united and loyal team
Developing individual talent
Leading a group through a crisis
Forming groups to accomplish tough tasks
Finding and generating the determination to move forward
Thinking about leadership
Shackleton set an example we can all follow and Shackleton's Way is filled with fascinating and practical lessons of a leader who succeeded by putting people first and triumphing brilliantly when all the odds were against him.
To buy the book on Easons, please click here: https://www.easons.com/shackletons-way-margot-morrell-9781857883183