21 August 2018
Harvest & St. Charles Consulting Group Breakfast Event
MOVING FROM MANAGING KNOWLEDGE WORKERS TO ENABLING LEARNING WORKERS
Harvest, with over 30 years of learning design and delivery experience, is delighted to be partnering with the St. Charles Consulting Group to continue to bring our clients innovative ways of attracting, training and developing talent.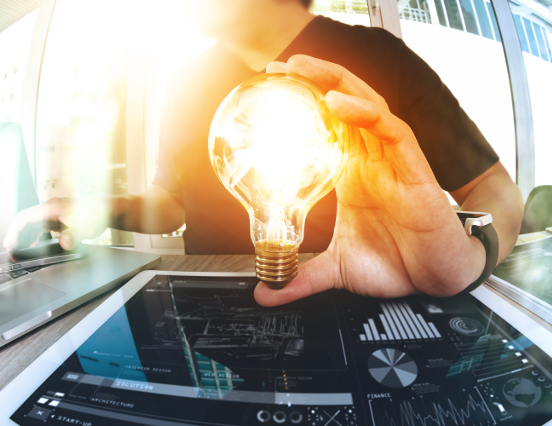 Harvest is excited to welcome our key note speaker Thomas Kupetis, Managing Director of St. Charles Consulting Group, to Dublin to speak to our clients during our Breakfast Event: Moving from Managing Knowledge Worker to Enabling Learning Workers, in the Stephen's Green Hibernian Club, on the morning of the 2nd October 2018 (8.30 am to 10.30 am).
Based in Chicago and Dallas, St. Charles Consulting Group is one of America's leading consultancy firms in the area of the future of work and how organisations can future-proof themselves to continue to attract and retain talent.
Thomas has over 20 years' experience providing management consulting and learning solutions to Fortune 500 companies. Throughout his career, he's been committed to delivering value to his client's in a meaningful and measurable way. Using his expertise in consulting and business development, Thomas partners with clients to measure the business value that learning solutions can deliver to an enterprise.
During the Harvest Breakfast Event, Thomas will be addressing key topics such as harnessing learning pathways and the art of learning curation and what organisations like yours needs to be doing to implement an efficient, reliable and scalable curation strategy to provide your learners with what they need and when they need it.
The participants will have the opportunity to hear his insights on how companies can get maximum impact from its L&D people, time and budget and how they can customise their curriculum to provide and individualised learning experience for their employees.
On the day, we will cover:
• The learning landscape is being disrupted – the eight trends affecting the L&D space.
• How we are moving away from knowledge workers and proprietary learning contents and moving towards harnessing and enabling learning workers. We as L&D professionals need to shift how we think about and approach our role.
• What learning pathways are and how companies around the world are using them to structure their learning offer.
• How you can integrate learning pathways into your L&D/Talent strategy – depending on what you want them to deliver for you (i.e. are they in the centre vs. on the periphery of what you do).
• Preliminary self-assessment checklist – the building blocks needed to start implementing learning pathways – a tool for self-assessment of organisational maturity level
• Implementing learning pathways through contents curation and the five elements to consider: strategy, structure, process, content and culture.
• The first steps in moving to learning pathways – simple steps that everyone can make regardless of your maturity level
• Parting gift: Five free of charge sources of good quality learning contents that you can start curating from without a license.
We can promise a thought-provoking and stimulating morning packed with best practice and tangible ideas. We look forward to seeing you on the day.
If you would like to join our team on the day, please contact us: hello@harvest.ie