28 January 2019
Claire Melady-Bell appointed as Relationship Manager Executive at Harvest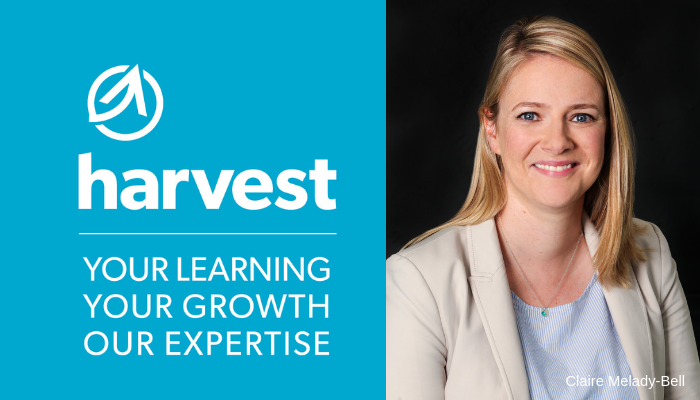 Claire Melady-Bell is continuing her career development in Harvest by accepting the new role of Relationship Manager Executive.
Claire will be an integral part of the client relationship team in Harvest by supporting and leading business development and relationship management activities, to provide bespoke, impactful and high-quality learning solutions to our clients.
Claire has over twelve years' experience working in project management, education, and training and has been working in Harvest since June 2018.
To date within Harvest her role was the Process Improvement Coordinator. Her focus has been to enhance our effectiveness and efficiencies to enrich our client partnerships and continue to deliver world class learning experiences.
We are delighted to support Claire on her new career path and we wish her lots of success in her new role!