7 May 2019
(Press Coverage) 2019 Pearse Walsh Award Winner featured in The Sunday Times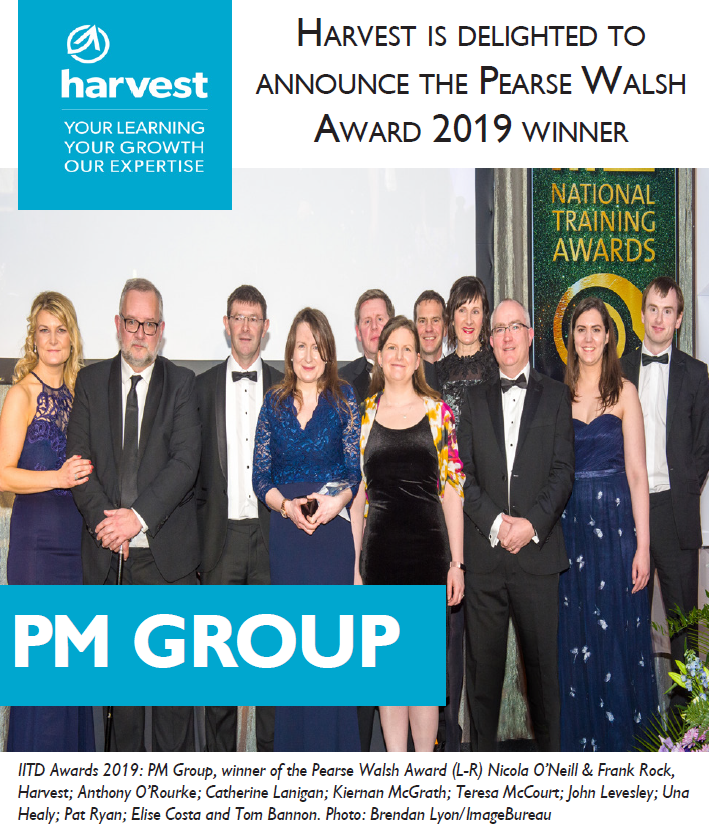 Published on Sunday 5th May 2019.
Click here to read the piece published in The Sunday Times featuring the 2019 Pearse Walsh Awards winner: PM Group.
The PM Group took the coveted title for their innovation in design and delivery, specifically in the area of the selection matrix used to choose participants and also to identify their long term talent potential to meet the future needs of the business.
Harvest are proud sponsors of the IITD National Training Awards, including a special award in honour of our friend and founder Pearse Walsh, which take place annually in the Kilashee House Hotel.