9 September 2019
Harvest and DCU Business School present The Pearse Walsh Medal Award 2019
Harvest is delighted to continue to sponsor The Pearse Walsh Medal Award in collaboration with Dublin City University's Business School in 2019.
Every two years, since 2013, the Pearse Walsh Medal Award is presented to a Ph.D. student of the DCU Business School who has shown great innovation in research in the area of Human Resource Development and Organisational Behaviour.
This award celebrates the memory of our late friend and founder, Pearse Walsh who was a passionate advocate of innovation and creativity in learning. He founded Harvest in 1984 as a place where he could bring together a team of like-minded educators and learning specialists to revolutionise how people learn and transfer their learning to others.
Overview of the Pearse Walsh Medal Award
The Pearse Walsh Medal for Furthering Innovation in Industry through Research in Organisation Psychology, Organisational Behaviour, Human Resource Development and People Management.
The award is open to Ph.D. students (fulltime or part-time) who have successfully completed PhD research in the fields of Organisation Psychology, Organisational Behaviour, Human Resource Development and People Management from November 2017 to November 2019.
The winning candidate will be presented with a commissioned medal at DCU Business School Graduation Ceremony in November 2019. In addition to receiving the Pearse Walsh Award Medal, the winning candidate will receive a financial contribution of €1,000 awarded from Harvest to be used to support their study and research.
The winner will also be given the opportunity to showcase and present their research findings to an audience of learning and development professionals at a Harvest and DCU event.
Judging Panel
In 2019, The Pearse Walsh Award Medal independent judging panel will be formed by:
Frank Rock, Director at Harvest
Joyce Walsh, Head of Leadership & Talent at Ulster Bank
Professor Edel Conway, Head of the HRM and Organisational Psychology Group at DCU Business School
Past Winners
Dr. Rachel Kidney was awarded the first Pearse Walsh Award in 2014 for her research entitled "The Relationship between Attachment Styles and Employee Creativity: Evidence from the Engineering Industry".
In 2016 Harvest MD Nicola O'Neill and Director Frank Rock presented Dr. Steven Kilroy with the Pearse Walsh Medal Award for his research 'The Impact of Organisational Practices on Employee Burnout – What Organisations Should Do'.
"It was an honour to receive the prestigious Pearse Walsh Award Medal which recognizes PhD research for its innovativeness in transferring learning in organisations.
Competing for and winning the award had a profound impact on my development. In preparing for the pitch and presenting to a full room of HR professionals, the experience has undoubtedly changed how I think about the practical utility of organizational research and consequently how I actually approach doing research now.
The level of media coverage also enabled me to show case to practitioners the value of my research and this was extremely rewarding. The financial support also enabled me to travel abroad to Australia to work on a lengthy research visit thereby developing new research skills, securing key collaborations with leading HR academics and enjoying the academic experience in a different country. I found the experience of working with the consultants at Harvest Business Consulting a joy.
They were extremely supportive, professional, friendly and were passionate about the award and its significance in the pursuit to bridge the academia and research gap" Dr Steven Kilroy.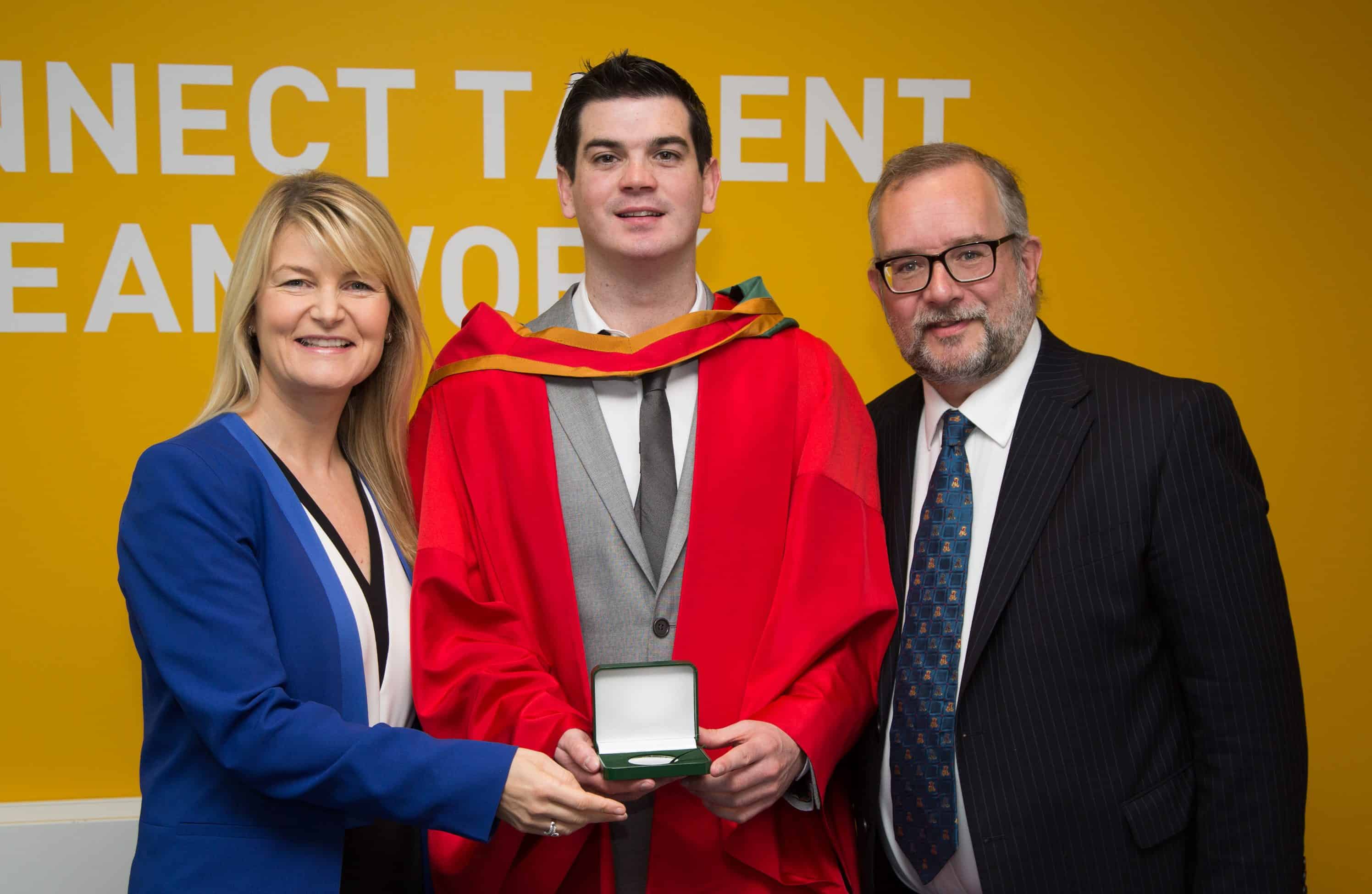 ---
Author: Ana Tyrrell – Harvest Brand Champion
Want to keep up to date with all the trends & insights from the world of work and learning? Follow us on LinkedIn: https://www.linkedin.com/company/harvest-resources_2/