6 May 2020
Even More Free Webinars!
Harvest are delighted to launch our next set of free webinars on topics that will be helpful for you, your managers and your team members at this time. Our last set were booked out so we hope that you can join us to gain insight into the following topics: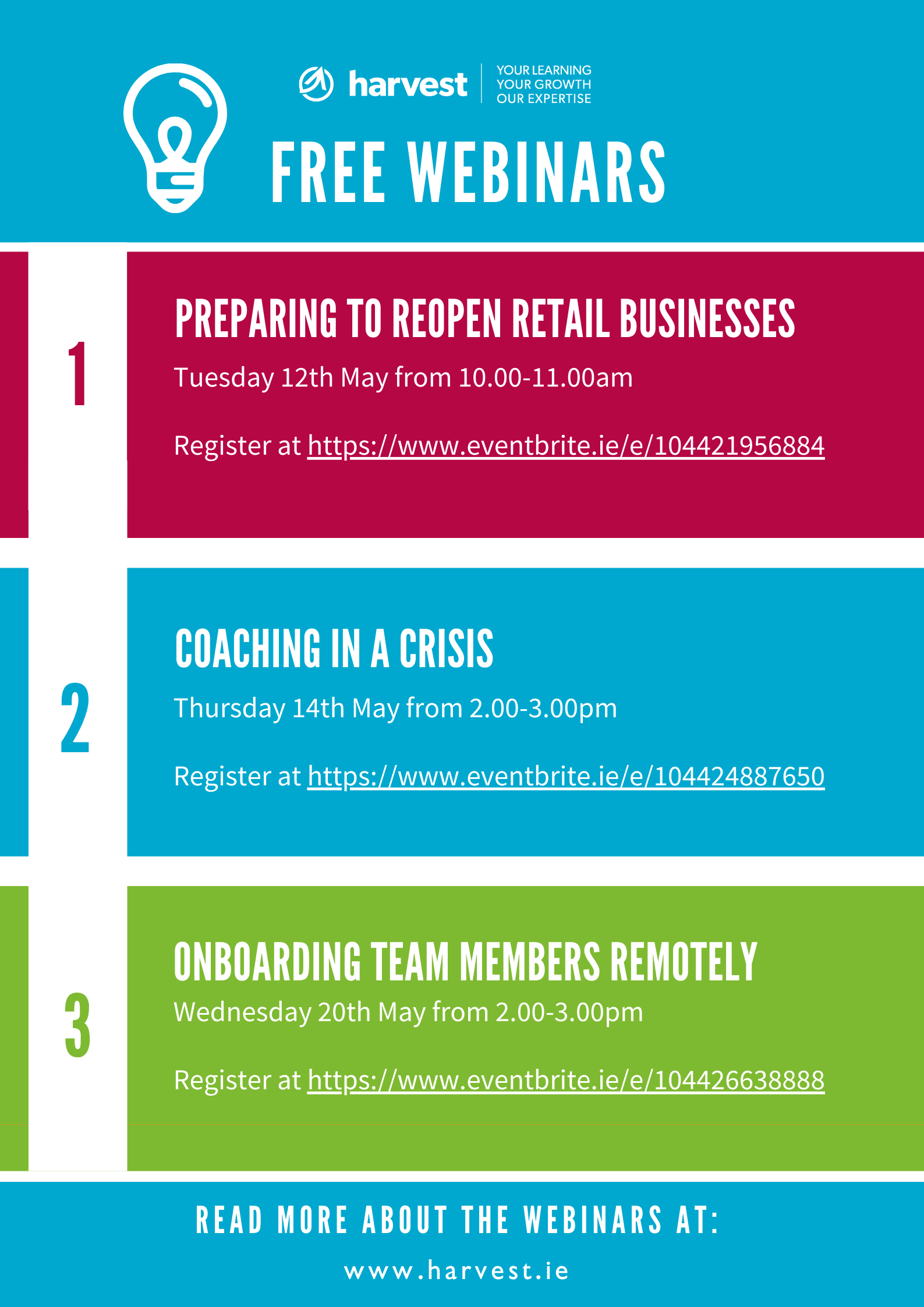 If you would like to attend, please register on the relevant links below.
1. Preparing to Reopen Retail Businesses
Date: Tuesday 12th May at 10.00am
To attend, register on Eventbrite here
2. Coaching in a Crisis
Date: Thursday 14th May at 2.00pm
To attend, register on Eventbrite here
3. Onboarding Team Members Remotely
Date: Wednesday 20th May at 2.00pm
To attend, register on Eventbrite here
——————————————————————————————————————————————————————————————————————————————————————————-
Want to keep up to date with all the trends & insights from the world of work and learning? Follow us on LinkedIn: https://www.linkedin.com/company/harvest-resources_2/