1 January 2021
Frank Rock's Legacy Continues

Thank you to everyone who took the time to support Frank Rock's 12 days of Christmas countdown on LinkedIn and Twitter, where we shared a daily insight from Frank. To view all 12 daily insights, click here: 12 Days of Christmas – Celebrating Frank Rock – Harvest.
We are delighted that one of our clients gave us the great idea of turning the daily insight into a calendar for 2021. Below is a sneak preview of the calendar which provides an opportunity to raise much-needed funds for Our Lady's Hospice and Care Services, who looked after Frank so well in his last months.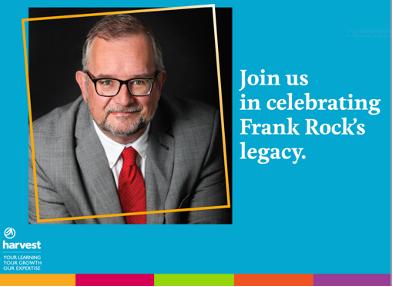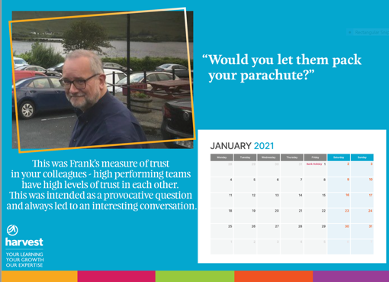 Thank you to our friends at the IITD who published a lovely tribute in Frank's memory in their most recent magazine. We are very touched with how you articulated his memory and the support that you have extended to all of the team at Harvest.