26 May 2020
Harvest Top Tips Series- Selling and Customer Relationships in a COVID-driven world
Harvest are delighted to continue our Top Tips Series of Infographics.
Each infographic will contain information from each of our webinars that we have ran over the past few weeks.
Our next one is based on "Selling and Customer Relationships in a COVID-driven world" webinar, which took place on Tuesday 28th April.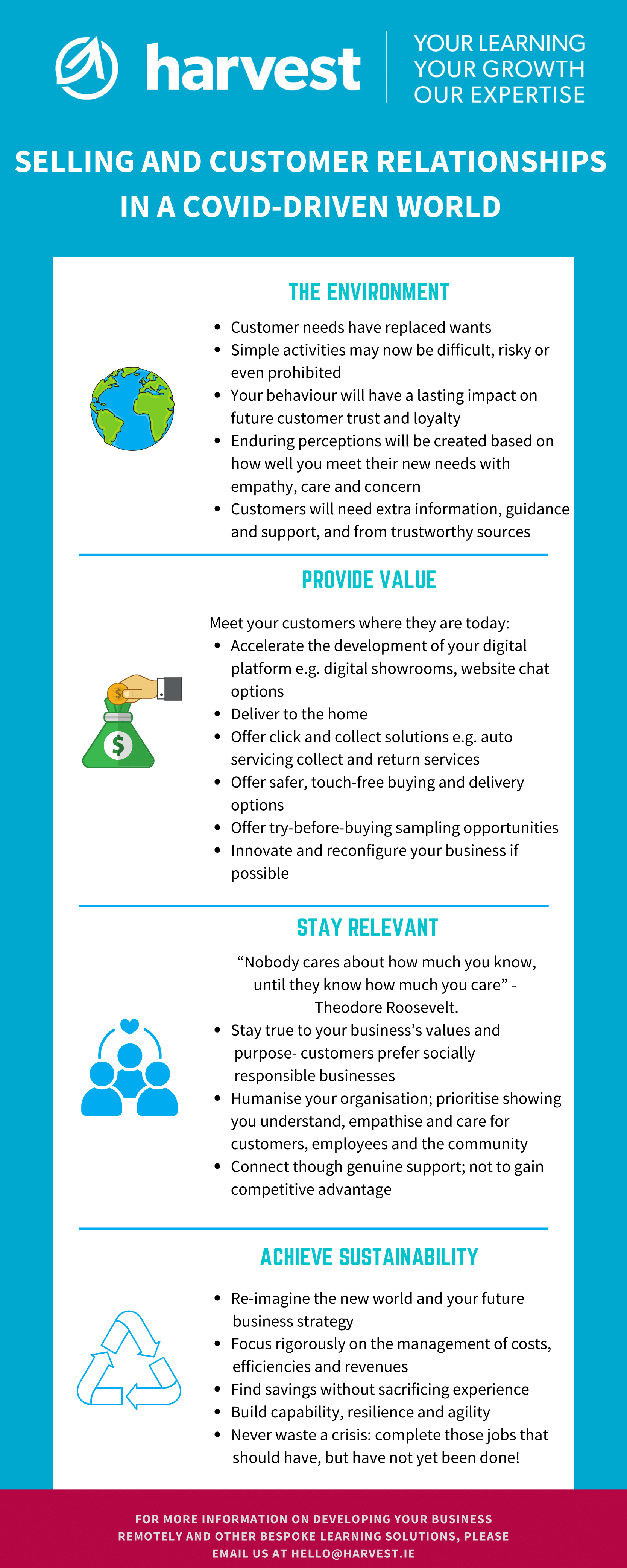 Want to keep up to date with all the trends & insights from the world of work and learning? Follow us on LinkedIn: https://www.linkedin.com/company/harvest-resources_2/