8 June 2020
The Virtual Classroom Experience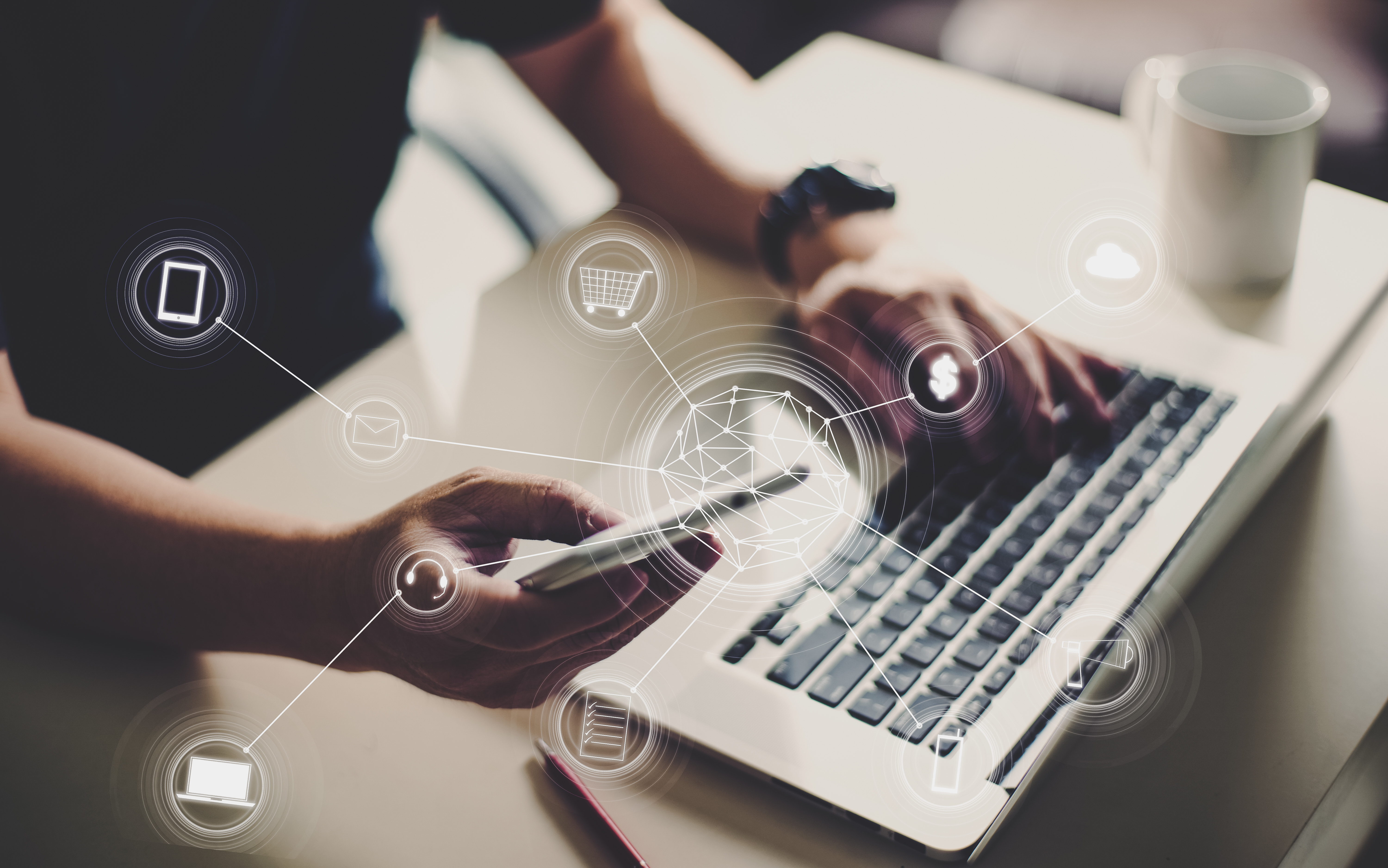 Our team of Learning Specialists provide insights into the Virtual Classroom Experience that has become the new norm.
The Virtual Classroom Experience
Over the last three months, the Harvest Learning Specialists have delivered nearly a hundred virtual classrooms (VCs) and webinars to our clients, including virtual classrooms for other trainers and facilitators on how to design and deliver virtual classrooms. VCs were always part of our blended learning offer, however with the COVID-19 lockdown and significant amounts of people working remotely, it has become our main delivery mode. I asked our Learning Specialists to reflect on their experience of VCs to date and here are some our thoughts on the experience of virtual learning.
How learners are transitioning to VCs
In general, learners have looked past previous resistance to embrace the inevitable. At the start of the lockdown, learners were somewhat reluctant when they joined a VC for the first time. Many were nervous and didn't quite know what to expect. Some were already using virtual communication platforms like Zoom and MS Teams for their team meetings. However, others announced that the VC was their first interaction with a virtual meeting tool, causing some understandable anxiety. We usually spend the start of every VC guiding people around the buttons and the screen, and they soon relax into the experience as their confidence grows. If people are used to using computers and smartphones it makes things easier, and the barrier is higher if people don't regularly use those. However, with the right guidance most people can participate in a VC successfully.
Most people expect a VC to be like a webinar (mostly 1-way communication with very little interaction or engagement). Instead, they arrive in a warm and welcoming virtual session with a small group, where everyone has their camera and microphone on, and engage in stimulating conversations and light-hearted banter just as they would in the classroom. The time flies and participants express delight and surprise at the end of the session over how engaging and interactive the experience is.
Over the weeks, people seem to be getting more used to communicating virtually, and the time spent instructing people on the technology is getting shorter. People both enjoy the VCs and find them a great addition to the tools we can use to learn. It expands the ability to adapt to people's different learning styles, with introverts able to interact in writing and in smaller groups from the comfort of their home or office, and extroverts getting the chance to connect with their peers that they often haven't spoken to for weeks. For the learner, being online virtually is far more intense than being in the classroom, and so the live part of the learning experience tends to take place in shorter bursts. This helps with the 'zoom-fatigue' that is now commonplace.
How the design process changes
As with any good learning design, the starting point should be learning outcomes or objectives. Being clear on what you want the learners to achieve through the VC is critical to ensure the design is right. The context and culture of the organisation is just as important to capture in the design. This makes the learning experience feel familiar and relevant to the participants. It's important to remember that the instructional design skills used for classroom learning (e.g. sharing content effectively and simply, engaging learners in group and breakout conversations and creative exercises, and helping them apply the learning to real-life situations) are the same you use for designing a VC. However, some of the design thinking is quite different, mainly due to the requirement for the learning experience to be truly blended and presented in a series of bitesize chunks.
The learning journey becomes a carefully crafted blend of self-managed pre-work, live sessions focused on maximum engagement and giving context to the contents, with space built in for reflection and application of the learning. It puts more onus on the learner to lead their own learning journey, and innovative design will create a learning flow that both supports and challenges them in doing so. Learning design will cover the time the learners spend together in the live session, but also the offline time when learners are either reflecting and learning on their own or socially from others in the group.
The comforting thing is that the challenges of learning design are still the same ones we're used to solving for years: how to engage learners, stimulate their thinking and create 'aha' moments for them, and how to help them apply what they have learnt into their own working life. The added challenge when it comes to virtual engagement is the technology. You need to consider the technical ability of your audience, and slowly build it up by introducing a minimum number of tools and functionality to begin with. As their confidence increases, you can build in additional tools to enhance the learning experience, and by the end of the session the participants are delighted with their increased technical confidence.
The effectiveness of VCs
We find that VCs are extremely effective, in terms of transfer of learning, if designed and delivered in the correct way. The group size is key, if a VC has more than 12 people, it becomes harder to engage everyone equally, and you often need two facilitators to keep the engagement going while using all the technology. VCs are more focused and save time and travel. They also make learners more accountable for their own learning, and to our delight, we are finding learners step up to the challenge.
There will always be a place for face-to-face learning, but the benefits of VCs should not just be considered in terms of the current social distance requirements, but as a core part of our ongoing learning practice. Attendance tends to be higher than classroom, as people are not being asked to be out of the office for long periods of time. For multi-location firms, VCs give more scope to attend with colleagues located in different regions or countries.
VCs have limitations, although we do find that most subjects can be successfully delivered through a VC with some creative design thinking and good organisational skills. There are some areas that would require physical interaction possibly in combination with a VC. A challenging situation would be, for instance, where there is some sort of problem or tension in a team that you are trying to explore and resolve through a development programme. It's hard to see this being possible without including some face-to-face interaction, either in a group or one-to-one coaching.
How VCs will feature in learning from now on
As we reflect on the last few months and project our thinking forward, it's easy to imagine VCs forming a much bigger part of the learning offer of organisations. There is still a place for face-to-face learning, and as the offices begin to reopen, we hope it will return in time as well. However, it's likely learning experiences will become a lot more blended, and that VCs will still feature as a core part of them, alongside face-to-face, self-managed, eLearning and social learning. We foresee the concept of learning in bitesize, easier-to-accommodate chunks becoming more commonplace. When people can meet in smaller groups again, one-to-one and group coaching and clinics will be a valuable addition to the current virtual learning blend. Online platforms will continue to get better as they are influenced by trainers in relation to best practice functionality, and a myriad of innovative learning tools will be added to our portfolio of learning methods.
Learning guru Josh Bersin, writes in his blog post "Corporate Learning in Crisis", that after a few years of effort, "learning in the flow of work" solutions are now happening. Companies are rolling out remote workforce learning tools and programmes and delivering on-demand learning directly to sales teams. L&D have converted their face-to-face programmes to self-managed learning resource libraries (including videos and resource documents) and virtual classrooms in a very short space of time, and leadership development institutions are putting their programmes online. It seems that the unintended consequence of the COVID-19 lockdown has been bringing us even closer to the future of learning. It's not hard to see L&D getting buy-in from the business for this style of blended learning delivery going forward. It is particularly suited to people's busy working lives. On the other hand, we don't think any of us will ever take the value of a well-facilitated offsite, face-to-face development event for granted again!
If you are interested in the Virtual Classroom Essentials course to help you convert your classroom sessions to virtual classroom, see here for more details https://www.flexlabs.io/vc-essentials
——————————————————————————————————————————————————————————————————————————————————————————-
Want to keep up to date with all the trends & insights from the world of work and learning? Follow us on LinkedIn: https://www.linkedin.com/company/harvest-resources_2/