30 August 2020
Tuesday's Titles with Nicola O'Neill
Tuesday's Titles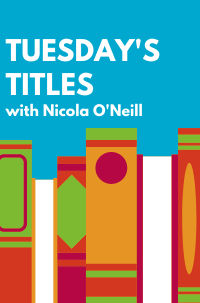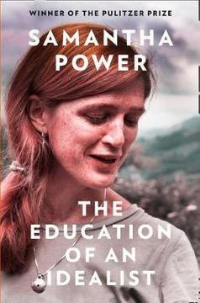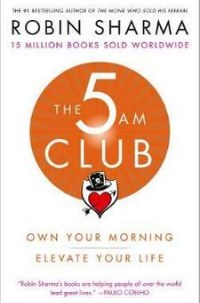 The Education of an Idealist by Samantha Power
I came across a brilliant quote recently: "If your path is difficult it is because your purpose is bigger than you thought".
The word 'purpose' resonates most with me when I read 'The Education of an Idealist'. Samantha Power is a powerhouse. My career path and passion has consistently led me to seek out leadership practices, benchmarks and real leaders. One of my research approaches is to read biographies and autobiographies of leaders to gain valuable insights, I don't just seek the story, but the leadership learnings and teachings as well.
With the Education of an Idealist, you get a very good insight into the Obama administration, the workings of foreign policy and a stark reminder of the serious and numerous atrocities that have happened and are happening in our lifetime. But you also get a rare insight into the ideals and purpose of a modern leader:
Going on the ground to get real insights from real people

Identifying your purpose and your teams' purpose, and using this as your compass to guide decisions and proposed solutions

A humanitarian that can achieve objectivity in the face of adversity and hopelessness

Showing vulnerability and high levels of humility at the right times and with the right people
This is not just a great read; it is a handbook for great leadership practices.
To get it at Eason, please click here: https://www.easons.com/the-education-of-an-idealist-samantha-power-9780008274917
#leadership #leadershipdevelopment #TuesdayTitles #SamanthaPower #Powerhouse @SamanthaJPower
"The 5am Club" Robin Sharma
Robin Sharma's expertise is in developing high-performance leaders and individuals. With this book, he introduces us to a revolutionary morning routine to maximise our productivity and activate our best health. If you can get over some of the unnecessary storytelling, this book is well worth a read and some of the standout concepts are:
Your morning victory hour consists of moving, reflecting and reading (although a 5am start in our climate is not that easy)

Developing your internal life, through four interior empires:

Mindset (psychology)

Heart set (Emotionality)

Health set (Physicality)

Soul set (Spirituality)

The lifetime habit arc: the trigger, the ritual, the reward and the repetition
To get it at Eason, please click here: https://www.easons.com/the-5am-club-robin-s-sharma-9780008312831
#leadership #leadershipdevelopment #TuesdayTitles #robinsharma #the5amclub @RobinSharma