8 April 2019
2019 IITD National Training Awards Ceremony Highlights
08th April 2019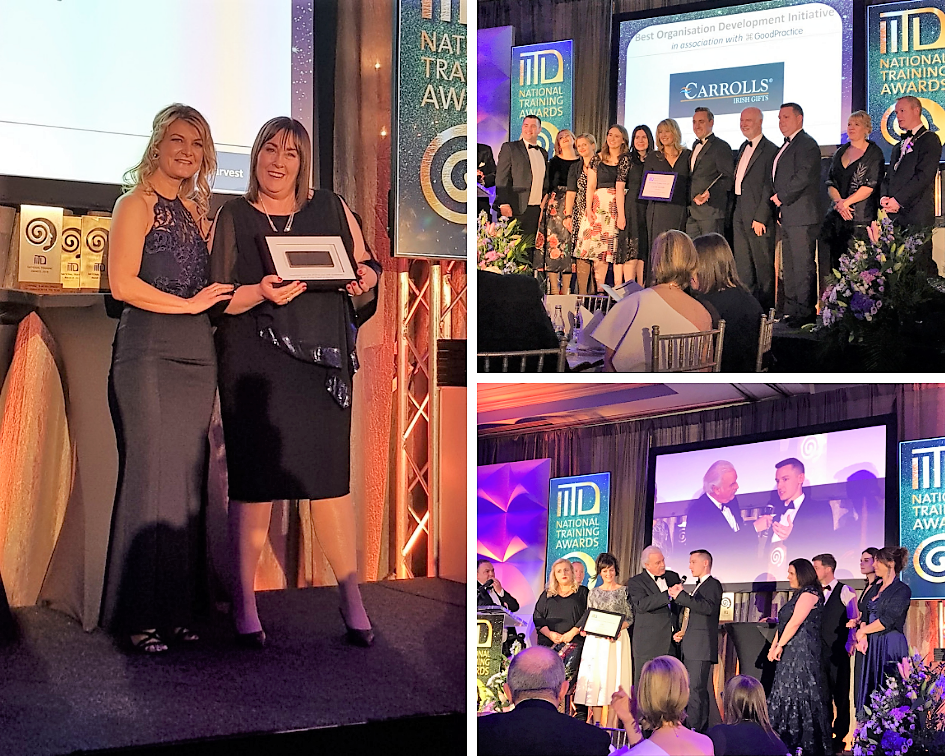 2019 IITD National Training Awards Ceremony Highlights
The Pearse Walsh Award for Innovation in the Transfer of Learning winner for 2019 was announced at the 21st IITD National Training Awards Ceremony, which took place on 29th March at the Killashee Hotel in Nass, Co. Kildare.
This year's winner was the PM Group for their Pharma SME (Subject Matter Expert) Development Programme, which focused on how to provide innovative technical training to their subject matter experts across the globe to improve the value of their technical service and solutions to clients.
The Pearse Walsh Award was created 12 years ago to commemorate the Founder of Harvest, Pearse's memory and thought leadership in the areas of design and delivery of high impact training and development solutions.
Harvest has been the proud sponsor of the IITD National Training Awards for 12 consecutive years and is honoured to be part of this event which is recognised as the "Oscars" for the L&D sector.
Earlier in the evening before the various category winners were announced, Harvest hosted a drink reception for 50 guests including Harvest clients, IITD Past Presidents and Fellows and shortlisted finalists for the Pearse Walsh Award.
It was equally a special evening for the IITD as it was the 50th anniversary of the Institute and the 21st year of the National Training Awards.
During the awards ceremony, Nicola O'Neill presented Sinead Heneghan, CEO of IITD, with a bronze plaque inscribed with the quote "I am Still Learning" which is translated from the Latin, Ancora Imparo. This quote was the personal motto of Michelangelo, which we have adopted in Harvest as the vision of our own internal continuous professional development ethos for our team.
Nicola O'Neill, Harvest Managing Director and former president of the IITD, believes that "when Harvest decided to sponsor the National Training Awards 12 years ago it was one of the best decisions we ever made. When Harvest look into the future we don't talk about where we want to be as an organisation but where the industry is going to go and the IITD follow that in terms of how forward-looking and innovative they are."
For more information on the winner of this Pearse Walsh Award, the PM Group, please click on the link below:
https://www.harvest.ie/news-and-opportunities/240-the-pearse-walsh-award-2019-winner-is-pm-group-for-pharma-sme-development-programme
To watch a short video on the previous winners of the Pearse Walsh Award please click on the link below:
https://www.youtube.com/watch?v=igfLzNdEXWo
For more information on how to apply for next year's Pearse Walsh Award, please click on the link below:
https://www.harvest.ie/news-and-opportunities/224-submissions-now-open-for-consideration-for-the-pearse-walsh-award-2019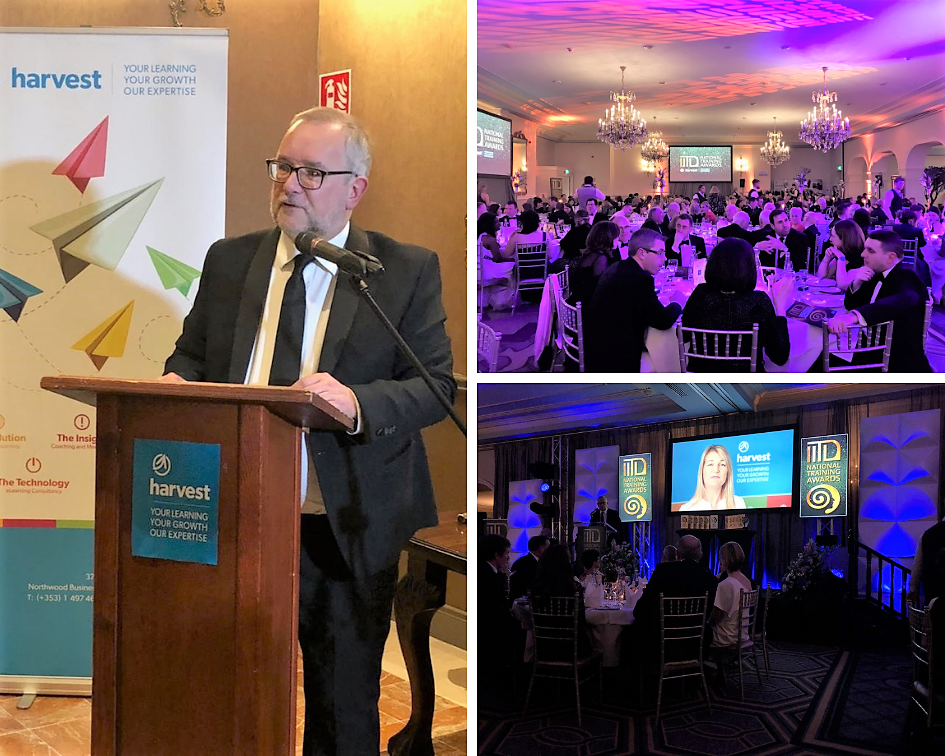 Listed below are the various categories winners of the 21st IITD National Training Awards:
• Pearse Walsh Award: PM Group
• Overall Excellence in Learning & Development (L&D Organisation of the Year): SuperValu & Centra
• Best L&D Organisation Large: SuperValu & Centra
• Best L&D Organisation SME: Cluid Housing Association
• Best Diversity & Inclusion Initiative: Project Search (Kare & Naas General Hospital)
• Best Leadership Development Initiative: DHL Express
• Best Talent Development Initiative: Permanent TSB
• Best Organisation Development Initiative: Carrolls Irish Gifts
• Excellence in Digital Learning: FBD Insurance
• Excellence in Coaching & Mentoring: Hertz
• Best Consultancy Partnership: Impact Training & Fioru Software Solutions & Veri App
• Best not for profit Collaboration or Partnership: FIT Ltd
• Outstanding Individual Contribution to L&D: Joyce Walsh (Ulster Bank)