4 May 2021
IITD Awards 2021: Pearse Walsh Award Hall of Fame

The IITD Training Awards 2021: The Pearse Walsh Award Hall of Fame
Here at Harvest, we are delighted once again to be the lead sponsor for the IITD's National Training Awards 2021 and look forward to celebrating the success of the winning organisations virtually on the 23rd of June.
We can't wait to announce the 2021 shortlist for the Pearse Walsh Award for the IITD Awards 2021, but while we wait, we are taking a look back at the PWA Hall of Fame!
The Pearse Walsh Award was created to commemorate the memory of our founder Pearse Walsh. It was originally designed to recognise innovation in the transfer of learning in organisations and here at Harvest we are delighted that this award continues in his name!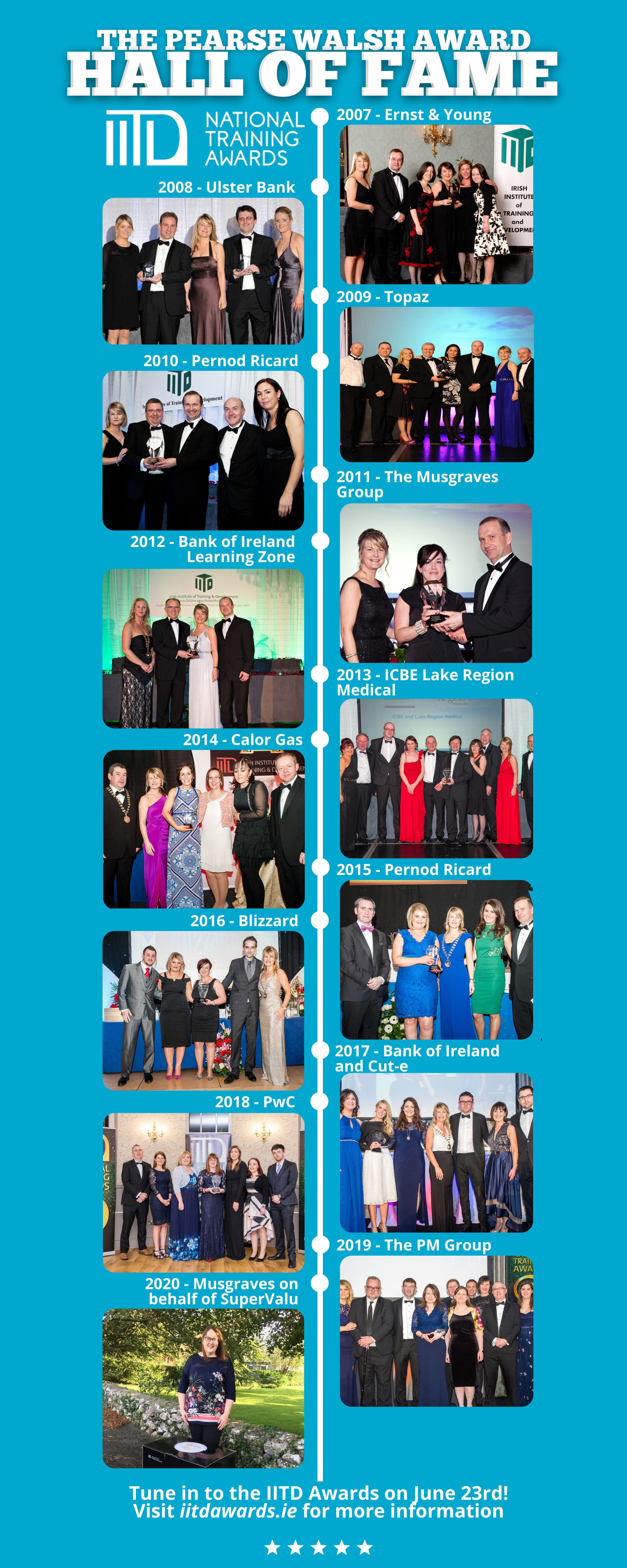 We look forward to seeing you on the 23rd of June for the awards! For more information, visit https://iitdawards.ie/.